On 28th October, 2021, Wang Xin, Assistant Professor and Program Coordinator of FITM, City University of Macau, led around 100 Master of
International Hospitality and Tourism Management and Master of International Hotel Management students to visit Parisian Macau, the visit
is intended for students to understand the management and the operation of local hotel industry.
Teachers and students were warmly received by the Human Resources Department of Sands China Ltd, during the visit, the students learned
about the hotel's history and corporate culture, Front Office Manager of Sands China shared her career path and the work challenges as a
manager. After the sharing, students visited different hotel facilities, hotel rooms and heart-of-house areas, the hotel's representatives gave a detailed explanation, focusing on hotel site practices, hotel facility and hotel room functions, students could understand about the front line of the hotel, practical operations and the knowledge of hotel daily operation.
Assistant Professor Wang Xin, who is in charge of leading the team, expressed her gratitude to Sands China Human Resources Department for assisting in the arrangement. At the same time, students are expected to learn about the operation and execution of local enterprises in
Macau through actual experience in the industry, learn about the development trend of human resources selection in the industry, and to
understand the current development and future trends of resort hotels.
FITM will continue to increase the breadth and depth of students' learning, bridge the gap between industry and academia, and strengthen
students' employment competitiveness through the valuable experience of practical exchanges between the industry, teachers and students.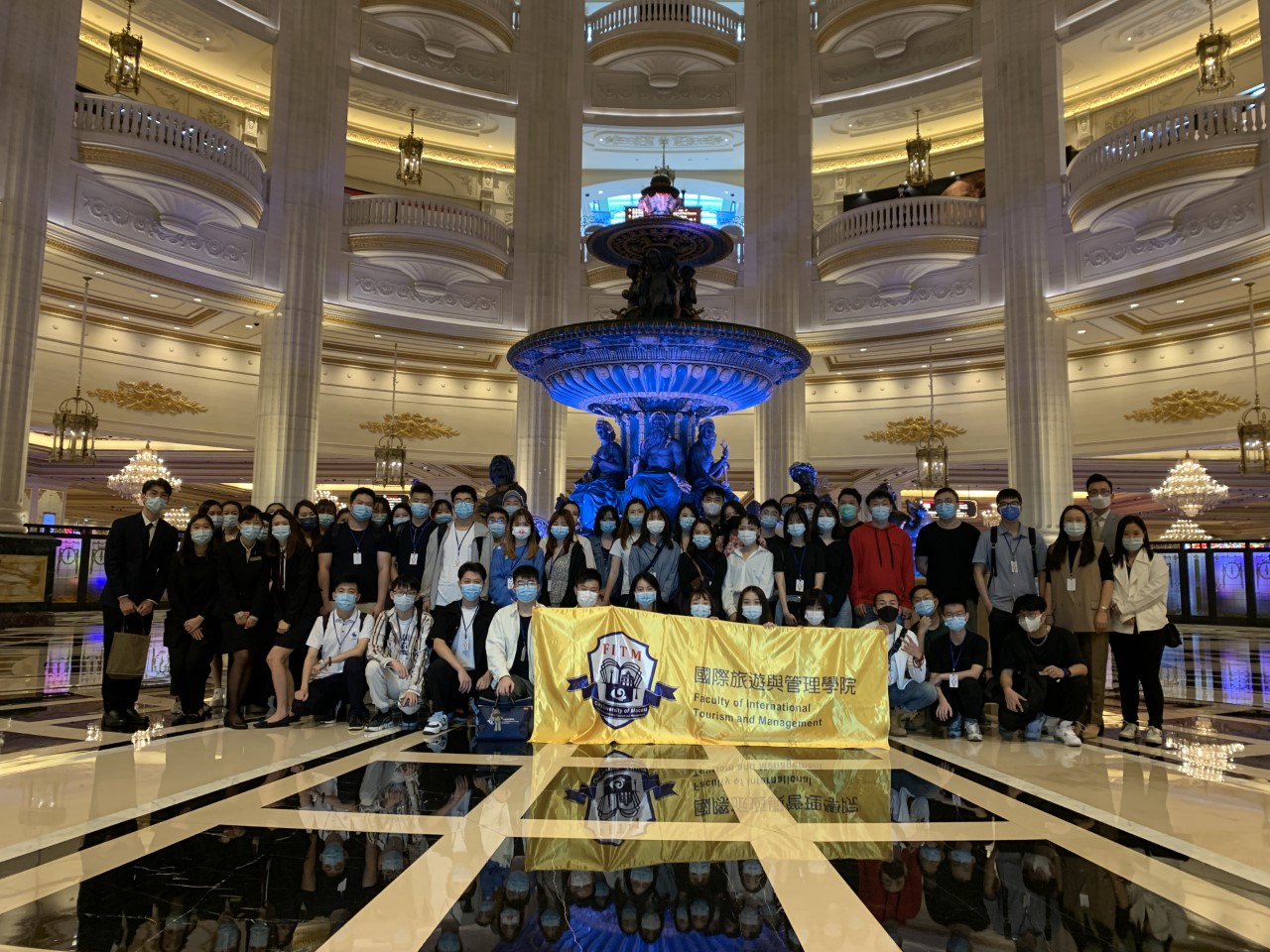 Sharing by Human Resources Department of Sands China